The challenges – is this you?
---
You are doing a great job of fulfilling your dream of helping people.
But when it comes to your business dreams, and the lifestyle you expected to enjoy when starting your own business, perhaps you're experiencing challenges similar to many business owners.
Some of the most common challenges we have identified are as follows:
#1  A lack of direction for the business
#2  Inconsistency in acquiring new customer or clients
#3  Staff performance issues
#4  Working too many hours with limited return
#5  Cash flow – an ongoing concern
If any or all of these sound familiar, then you are not alone.
The root cause for this experience is that business owners, despite excelling in their technical expertise, often lack the necessary business acumen to confidently manage, navigate or grow their business.
Successfully business owners spend most of their time working ON their business rather than as technician IN their business.

The Solution
---
The logic is if you have more control, you will have more time and consequently more freedom. It is our experience in working with many businesses, that if you have well developed business skills, you will have more control. And it is also our experience that having well developed business management skills, you have the tools and the competence to achieve your desired lifestyle faster.

Our Programme
---

If you want to improve or grow your business, you need a clear vision and a clearly defined mission or purpose.
Our Fit for growth programme will help you develop a clear direction for your business and enables you to achieve your vision and desired lifestyle faster.
The learning of business management skills from our business essential modules will put you in the driver seat and will give you more control, and more time to work ON your business rather than in your business and finally more financial freedom to do other things you are passionate about such as looking well after your family, holidays, sports and social engagements.
The modules
---
The Fit for Growth programme is an online group coaching/training programme that will teach you to use up-to-date business tools to help you to navigate your business to where it supports your desired lifestyle.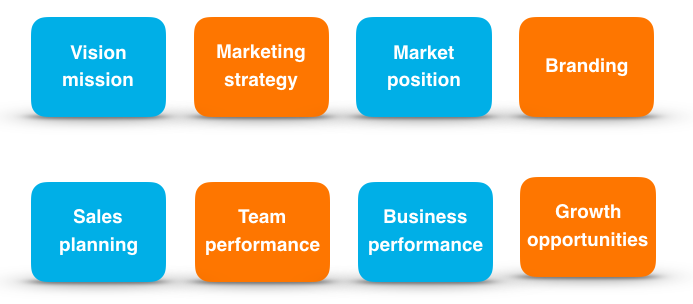 ---
| | |
| --- | --- |
| | |
| Use this link to sign up for my weekly information webinar, where I will present the Fit for Growth programme and the benefits and values of this programme | Use this link to book a discovery chat, where we will have a conversation about your business and determine if the Fit for Growth programme could benefit your business |
Delivery Method
---
The delivery method we use, is called done with you, and that means that we are together with you on your learning journey throughout the coaching & training process to provide guidance, encouragement, drive your accountability – and secure results
Kick off is expected in September 2018.
Testimonials
---
James Telford

Director/Physiotherapist

HPC Physiotherapy & Sports Injuries
"I found the program great for filling the gaps in my developing business knowledge. I could learn and implement many valuable lessons and strategies on a week by week basis without having to wait for completion to gain real value".
---
Simone Files

Co-Founder and Principal

Blackbird and Finch Estate Agents
"The Fit for Growth programme gets you working ON the business not IN, and it gives you the opportunity to step back and assess and come up with a strategy to implement".
---
Geoff Hetherington

The Clarity CEO , Business Advisor

Certified Advisory Board Chair
"This Program provides a well thought out building block approach to improving a business – the forms used are thought provoking, but very relevant. Most importantly there is no overwhelm – just good solid useable information".
---
Aideen Osborne

CorMax Fitness International Pty Ltd
"Most of us are good at what we do but when it comes to business and improving our business 'bottom line' we need outside help and perspective. The Fit for Growth programme provides that help".
---
Anne Hindley

Architect and director

Hindley & Co
"The Fit for Growth programme was a great introduction to the business techniques, we need to master to make a successful business. The group coaching concept made it easy to share experiences and learn from best practices."